Graded Readers & Reference books, per HSK level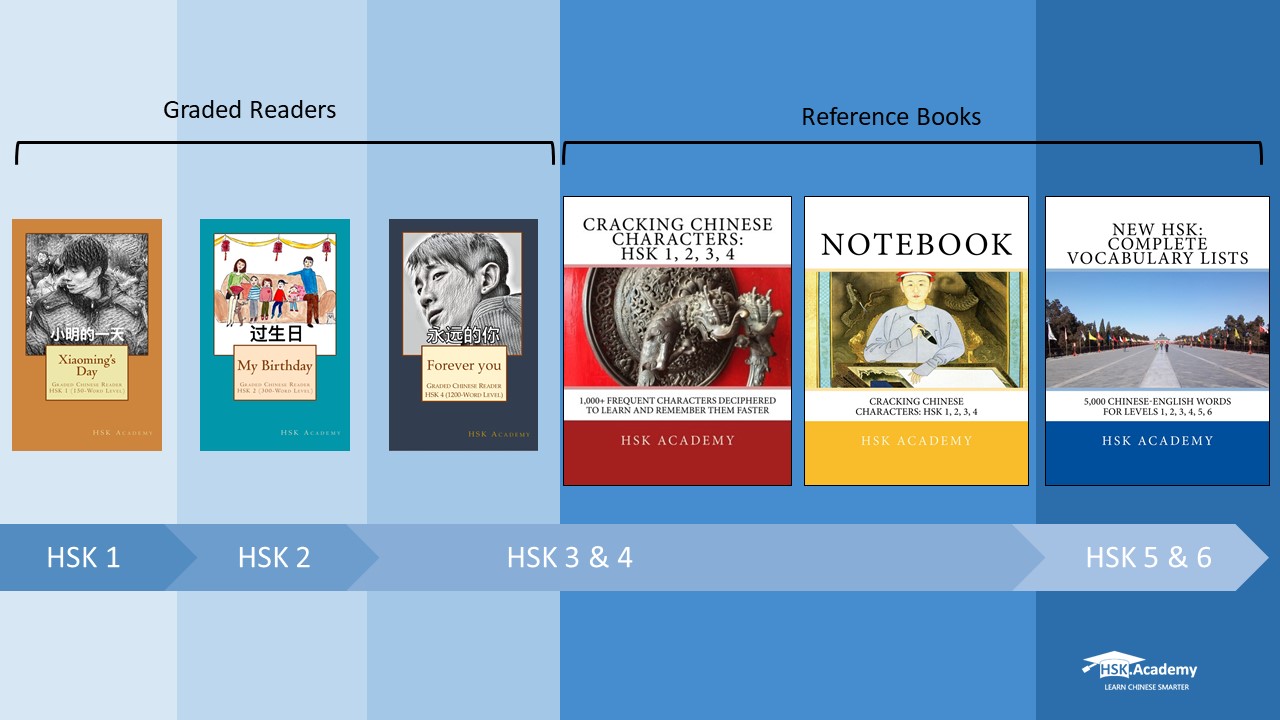 For all our references below, select your country's Amazon favorite store:
US (also works for worldwide shipping: Africa, Asia, South America), UK, Brazil, Canada, France, Germany, Italy, India, Japan, Mexico, Netherlands, Spain
Best Reference Book for HSK
To start with, a must: the complete lists of official words for the HSK tests. 5,000 terms in Chinese, properly indexed for each list, with pinyin, main meaning and related HSK level from 1 to 6. An all-in-one essential book to keep with you at anytime.
Content for each of these books: HSK vocabulary list for HSK1 (150 new words), HSK 2 (150 new words), HSK 3 (300 new words),HSK 4 (600 new words), HSK 5 (1,300 new words), HSK 6 (2,500 new words), Index (5,000 words in total)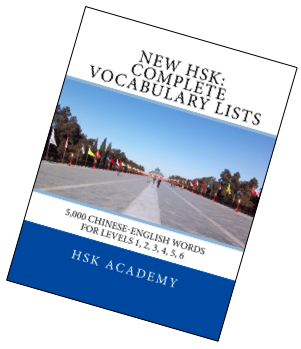 Best Reference Book for HSK Chinese Characters
Learning and remembering Chinese Characters is easier than you think. Far from being random sets of strokes, Chinese characters are actually made of different blocks which provide both semantic and phonetic clues in most of the cases. This unique book offers for each HSK Character found in the HSK tests from 1 to 4 (1,200 words):
the simplified and traditional writing, number of strokes, pinyin, main English meaning

the decomposition in various blocks (at least one radical)

all the HSK words related to a given character, in Simplified Chinese, including their HSK level, pinyin, part of speech and English translation.
The list of the 214 Chinese radicals is offered at the end of the book, alongside a dual index for pinyin or key radical search. This book is the first of its kind to offer the HSK vocabulary lists (from 1 to 4) indexed by single characters provided with all their inner details. The knowledge you will gain about how the character is built, its semantic and phonetic clues, will make a big difference in your learning process.
Also, a special Notebook has been designed as a perfect complement to this book: it includes wide blank spaces associated to each character introduced in the same order as in the book, so that you can add drawing, notes, any other additional information you want to add to keep track of and easily refer to them.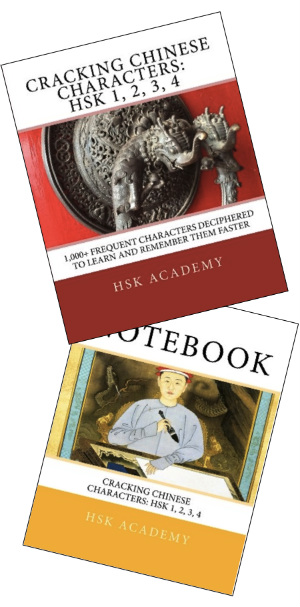 Best HSK Graded Readers
Read stories which only contain HSK words and no others. These books are 100% certified to contain only Chinese characters from the target HSK Vocabulary list. As bilingual books, they also offer pinyin and English translation. Ideal to learn and practice faster.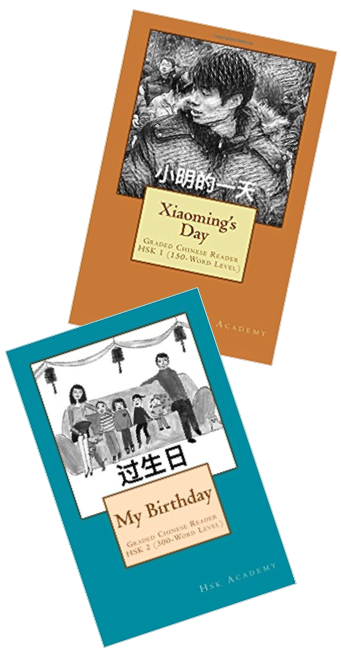 Pick up your Chinese reader based on your level:
HSK 1: "Xiaoming's Day": Graded Chinese Reader: HSK level 1 (150-word level) (Chinese-English)
HSK 2: "My Birthday": Graded Chinese Reader: HSK 2 (300-word level) (Chinese-English)
HSK 4: "Forever you": Graded Chinese Reader: HSK 4 (1200-word level) (Chinese-English)
Best mock exams books for HSK
This selection of books is 100% dedicated to the HSK test for a specific level. They offer a great simulation of the actual tests. Authors are experienced TCSL teachers who follow the requirements of the New Chinese Proficiency Test HSK (Hanyu Shuiping Kaoshi) managed by Hanban. The proposed tests are identical to those used in preparation classes and participants to the tests have reported enhanced success to their examination thanks to this collection.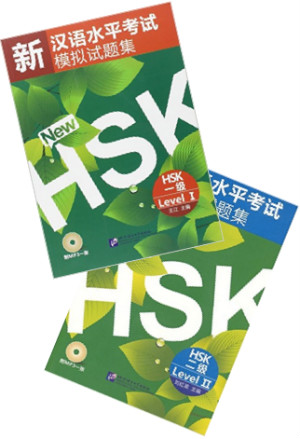 Have you made your choice?
Here are more video insights about the HSK Academy books collection:
For all our references, select your Country's Amazon favorite store:
US (also works for worldwide shipping: Africa, Asia, South America)
Follow us on Facebook for free daily quizzes or return to Home Page