As many of us have grown up with the adventures of Tintin, usually written in our own mother tongue language, what about completing our collection with the Mandarin Chinese versions? Thus, we would have the bilingual versions of these adventures and could dive back into these adventures, but this time for linguistic ones!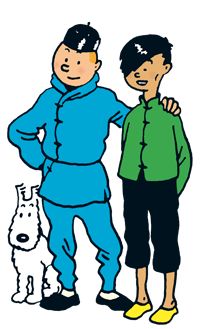 Do you understand the various titles in Chinese? Click on any chinese character to know which HSK level they refer to. If you are interested by a Chinese copy of the book, just click on the translated title. Your new adventures with Tintin start now!
We hope you have enjoyed a nice travel within your childhood memories, while preparing your future learning journey! Keep up with the good work and get your Chinese version of your favorite adventure of Tintin (to do this, click on any English title to find the Chinese version to buy online). Let us know which is your favorite adventure on our Facebook page. Talk soon!